At Northeast Title, our first concern is you. We are committed to understanding your business in order to best serve your real estate needs. Through our entrepreneurial spirit, expertise and financial strength, we are positioned to meet the demands of both the commercial and residential title insurance markets. Our strategic acquisitions have brought together a talented, best-in-class team dedicated to delivering you exceptional service. Our staff of professionals—many with over 20 years in the title industry—has the resources, knowledge and experience to work with attorneys, investors, lenders, brokers and loan servicers to meet tight deadlines and close complex transactions. We start each day with a focus on how we can support you and bring added value to your business. Your success is our success!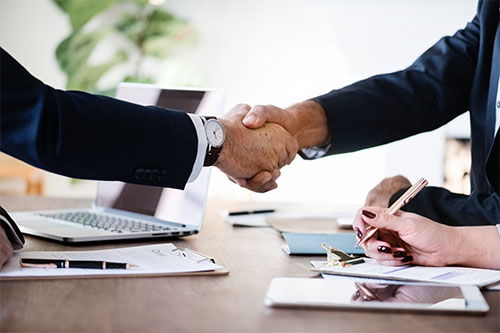 What you will get
Whether you are an attorney, a mortgage professional, institutional lender, or individual in looking to purchase a home, we understand that you require and demand the highest level of service and performance from your title company. From application to post closing matters, we provide efficiency and diligence for you and your clients in all of our services.
We Proudly Support
Sunshine Kids
The Sunshine Kids Foundation adds quality of life to children with cancer by providing them with exciting, positive group activities, so they may once again do what kids are meant to do . . . have fun and celebrate life!